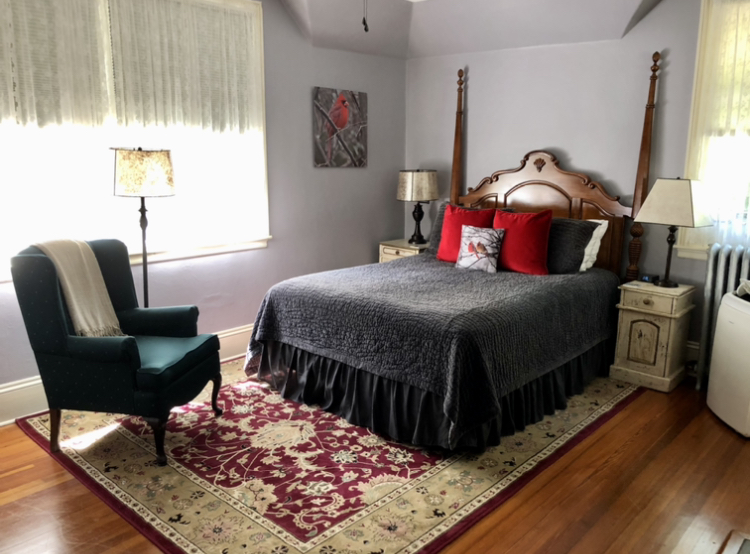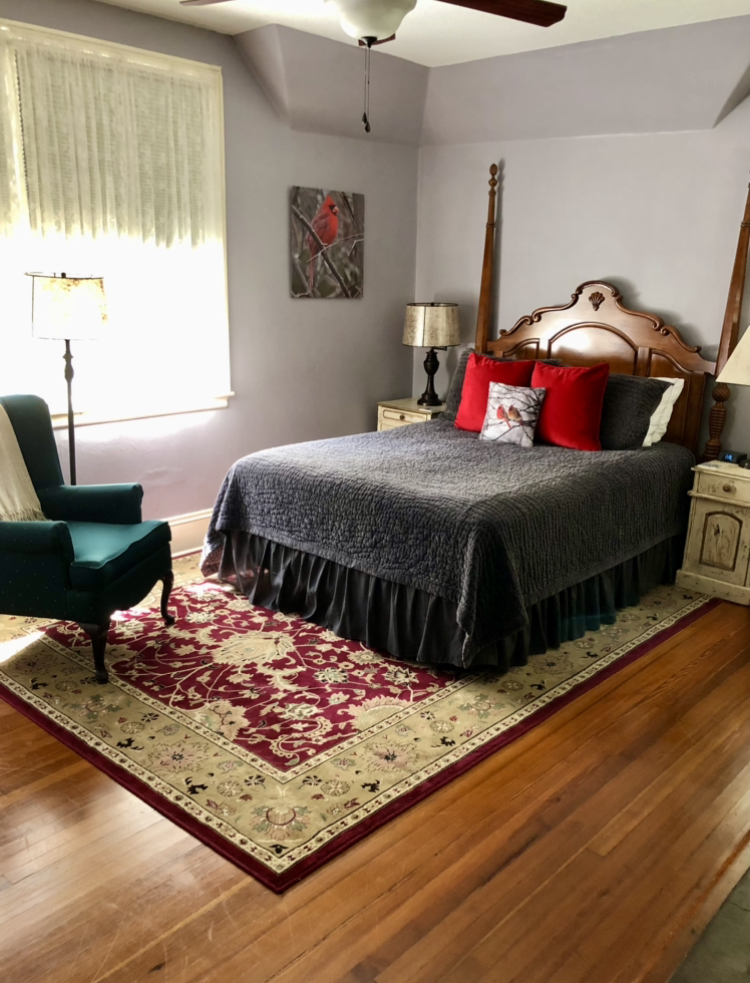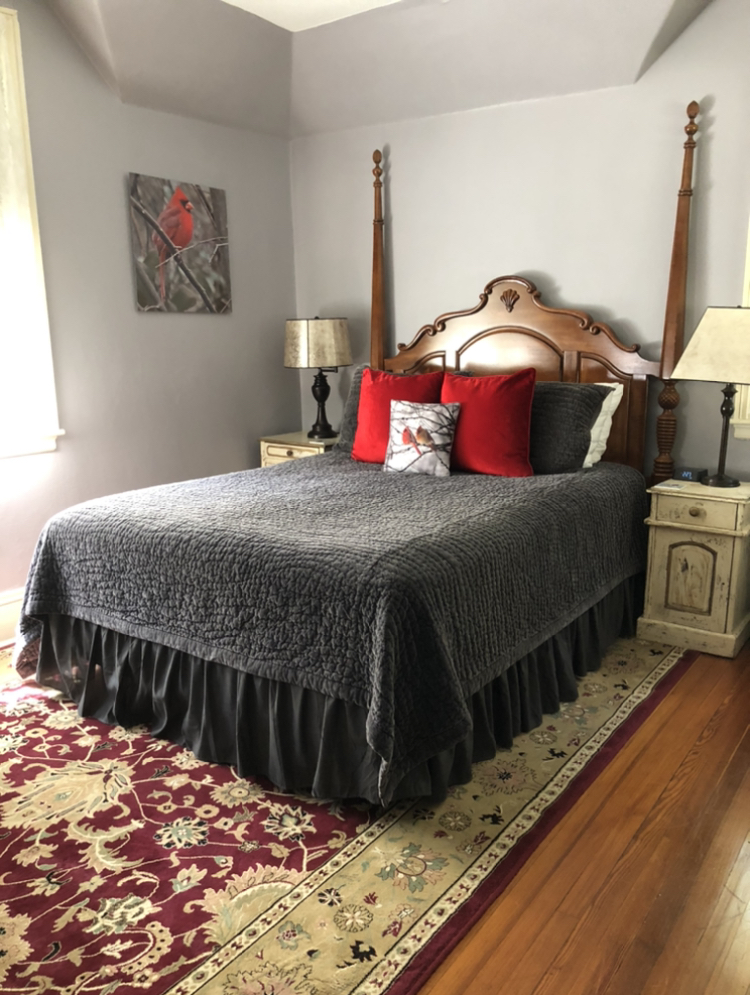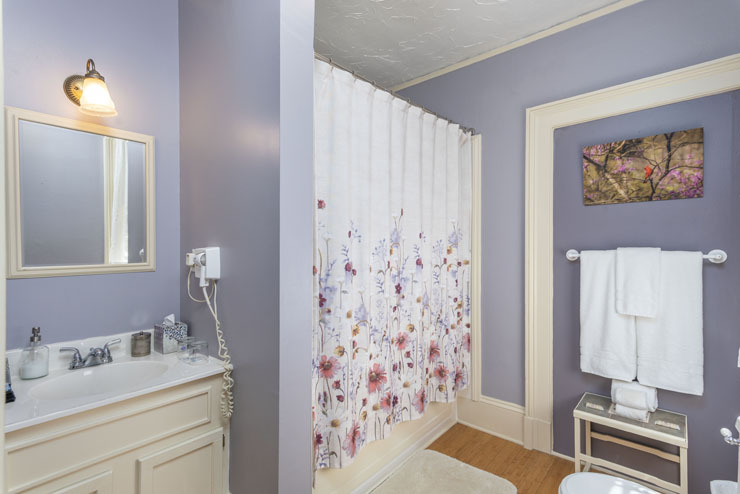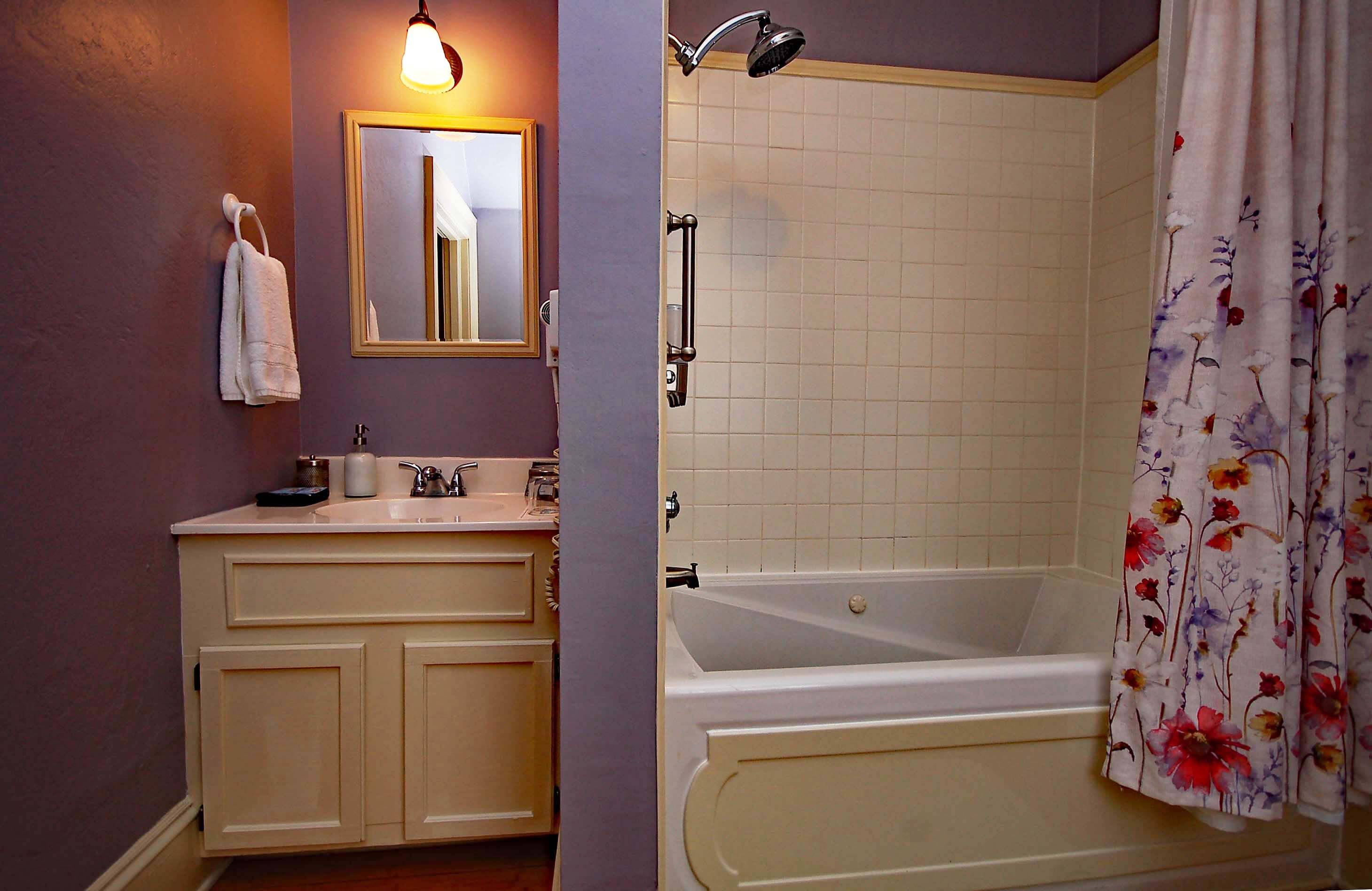 Soft lavender gray walls and a plush red Oriental carpet offset a beautiful mahogany four-poster, Chippendale-style, queen-size bed in this sunlit second-floor room. A cozy gray velvet quilt and soft, plump pillows complete the picture. Against one wall, the mirror of a large antique oak dresser reflects the flickering light of the original coal fireplace, which has been retrofitted with gas logs for your convenience. A deep, jewel-tone green wing chair invites you to rest.
The private bathroom is roomy with a single whirlpool bath and shower unit. An individually-controlled heating unit keeps the bathroom just as warm as you would like it. The style is gracious and comfortable and the spacious room allows you to spread out and enjoy your stay.
---
Reserve This Room:
---
Bed & Breakfast Specials & Add-ons
Select any one of these specials or add-ons to make your stay at the Carolina Bed and Breakfast even more memorable.