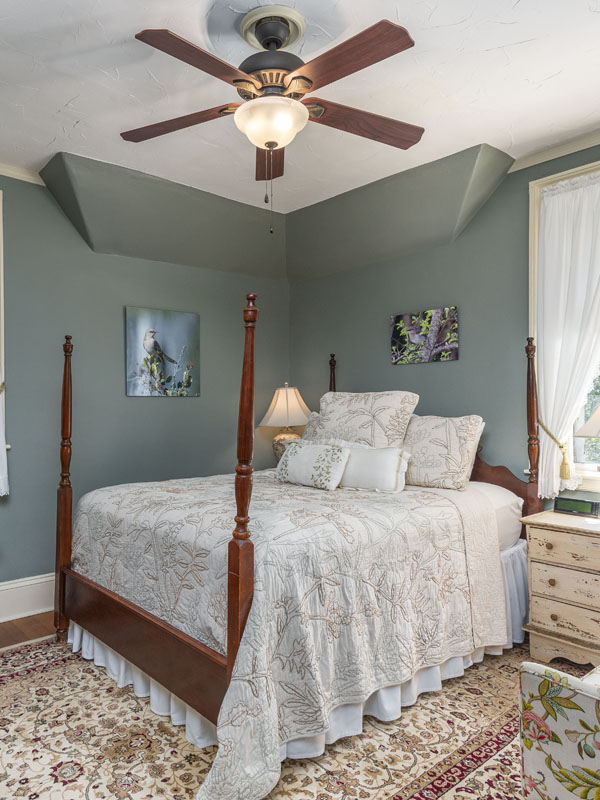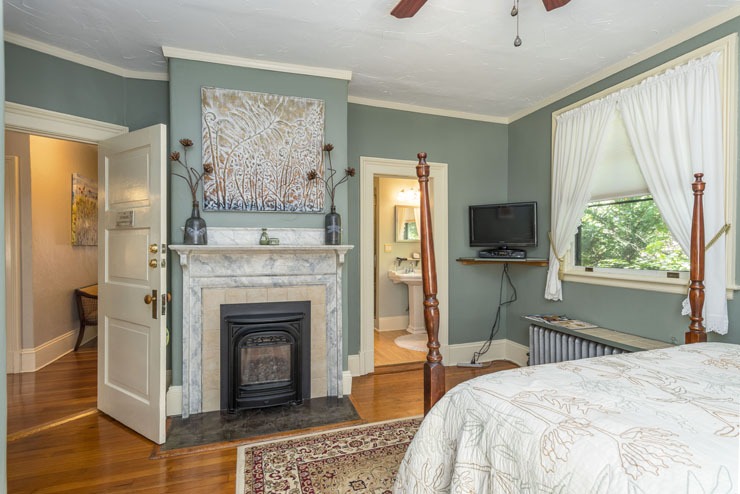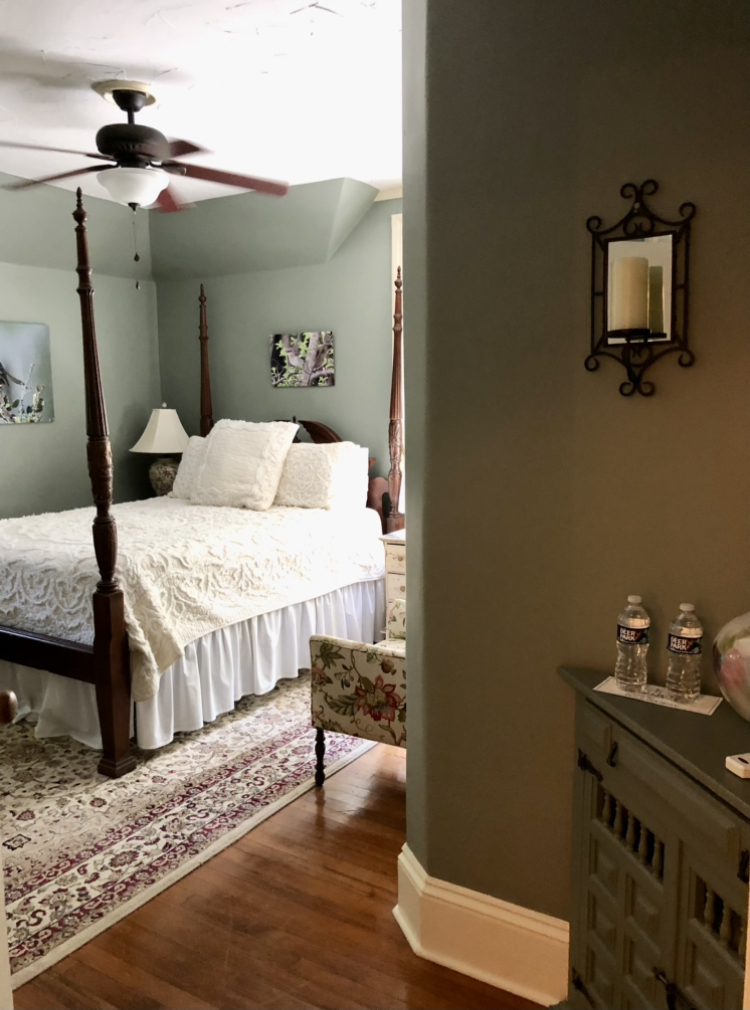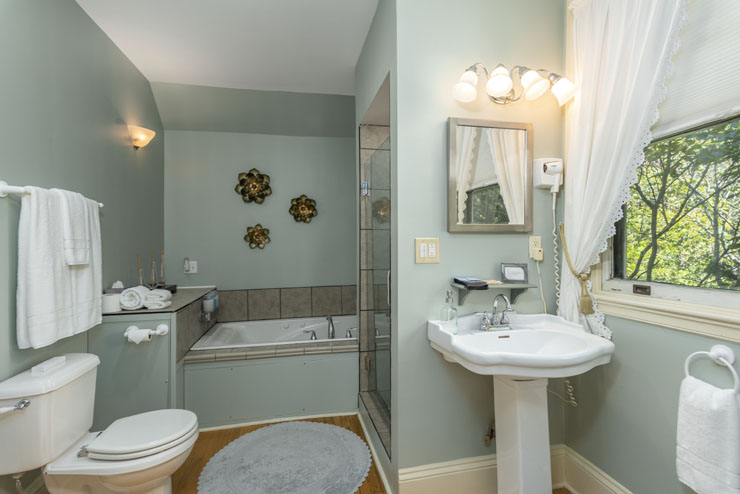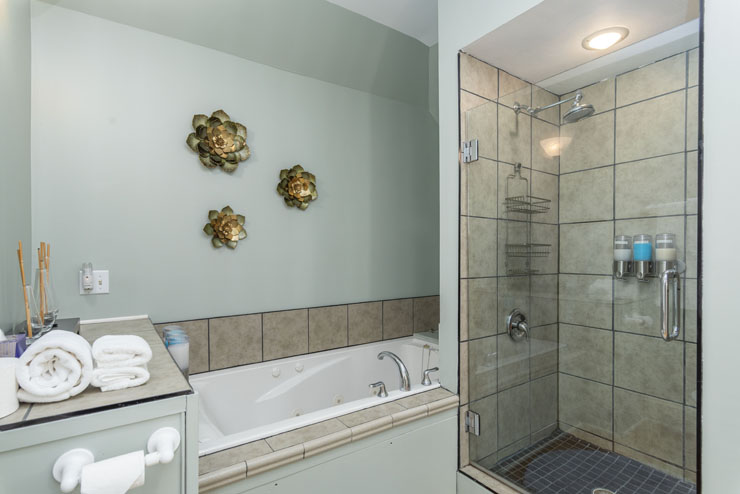 Mockingbird-Bath-2-740x494
As you plan your Asheville travel, consider spending your vacation enjoying the beautiful Mockingbird Room. This lovely second floor room has soothing green walls and gorgeous pictures of a Mockingbird with attitude (one picture is called "Thou shalt not Mock") along with a soft green Oriental carpet underfoot. The original coal fireplace has been retro-fitted with gas logs, which leap into flame at the touch of a button. With a modern remote you can control this fireplace from anywhere in the room. Sunlight fills the room in the afternoon and the muted sounds of people walking their dogs and taking children to the park will make you feel that you have returned to an earlier era.
The spacious, full, spa-like private bath was the original bathroom of the house, but it has been fully renovated to the highest level of modern convenience with a two-person whirlpool bath and a separate tile shower. The Mockingbird Room is a blend of past and present with the best of both.
---
Reserve This Room:
---
Bed & Breakfast Specials & Add-ons
Select any one of these specials or add-ons to make your stay at the Carolina Bed and Breakfast even more memorable.