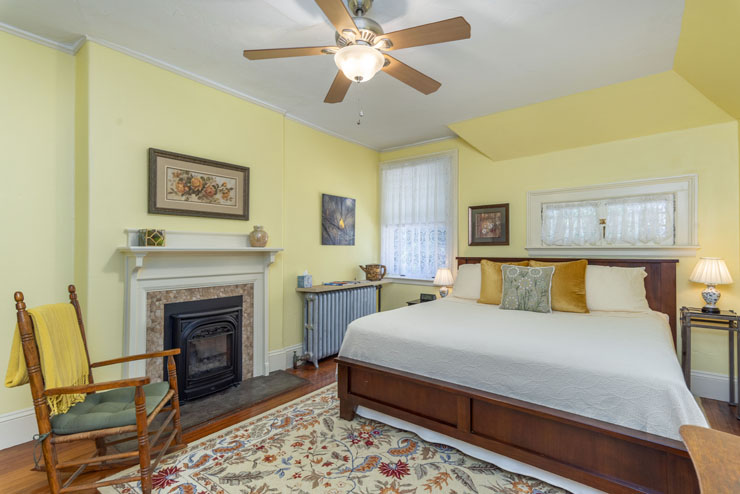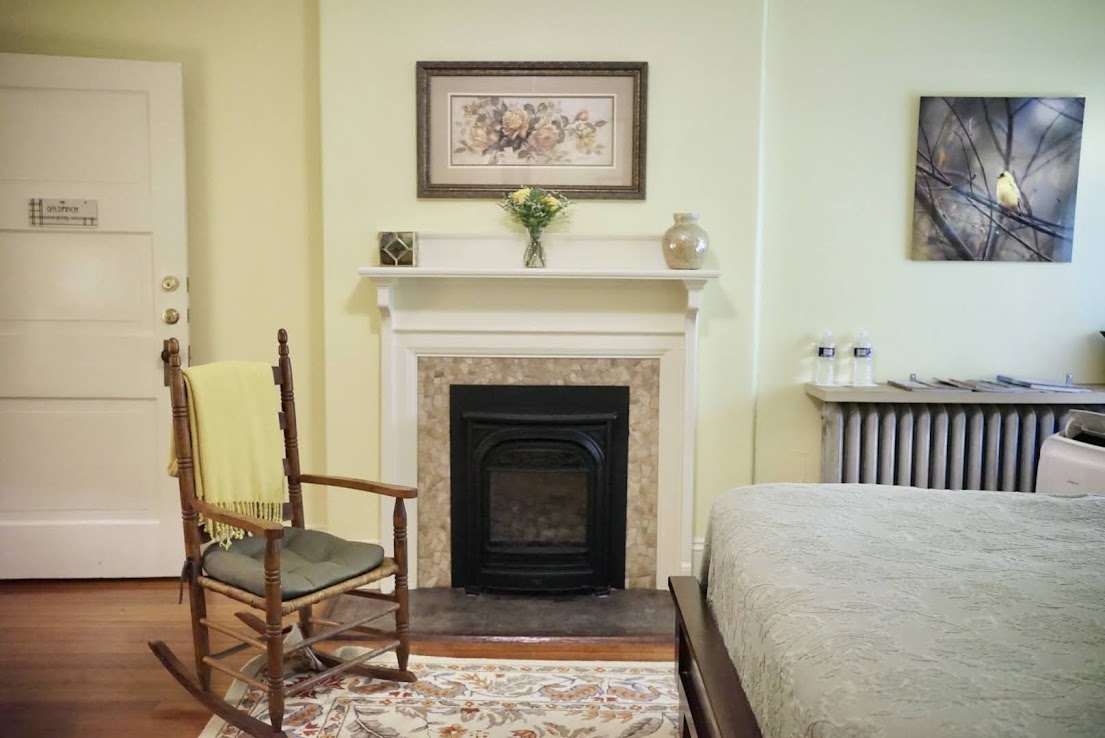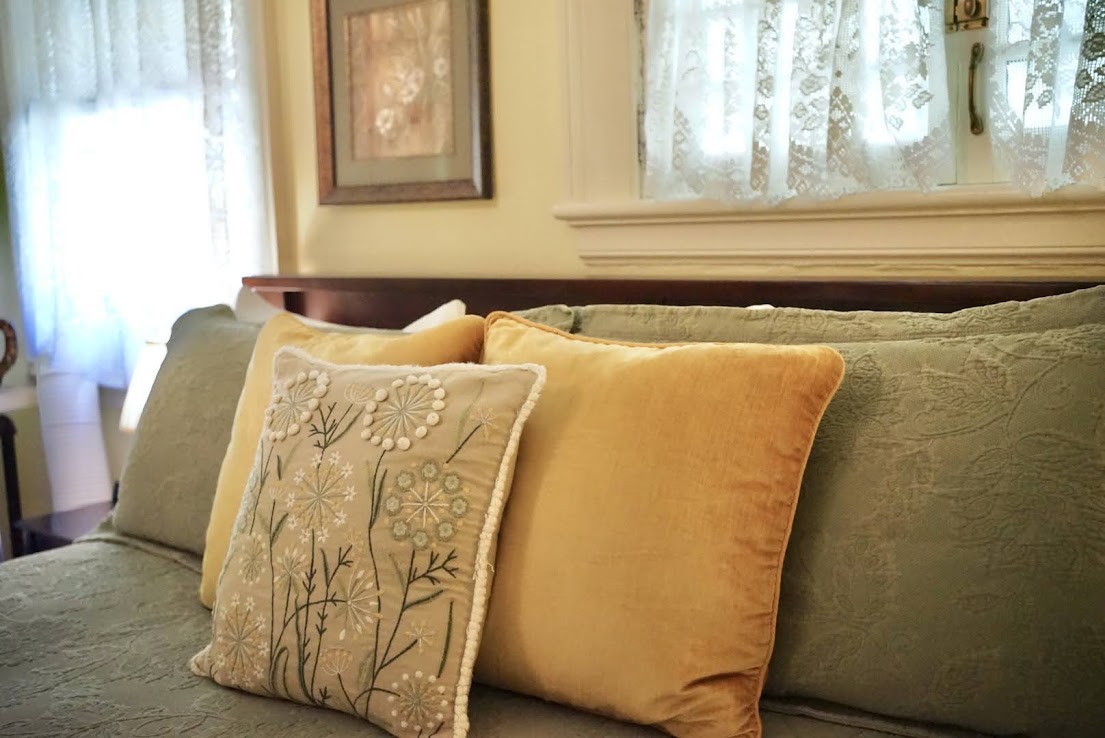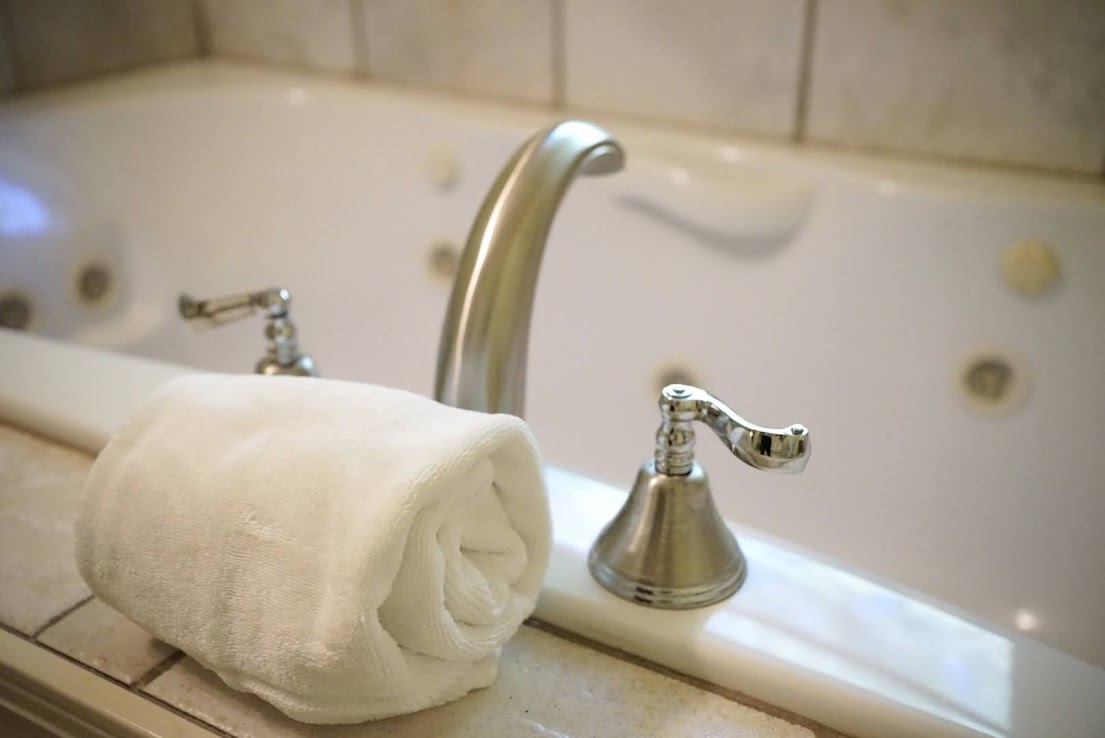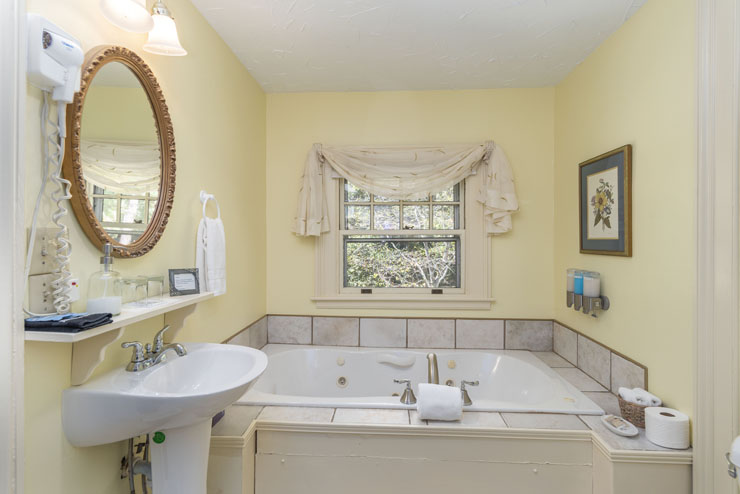 The Goldfinch Room is a cheerful yellow room on the second floor with hardwood floors and a luxurious oriental rug, which features a handcrafted king-size mahogany panel bed. An old-fashioned transom window over the bed allows the soft summer air to flow through the room, although there is air conditioning available for you too. The Goldfinch Room invites you to relax in comfort.
The fireplace has one of the original 1901 mantels and comfy chairs sit beside it beckoning you to relax and enjoy the fire. One of our larger and best-appointed private bathrooms adjoins the room with a spacious two-person whirlpool bath and there is a separate tile shower. Afterward, wrap yourself in our soft and luxurious bath towels. Super plush robes hang in the closet. If it weren't for the wonderful smells wafting up the stairs from our kitchen, you might never leave the room!
---
Reserve This Room:
---
Bed & Breakfast Specials & Add-ons
Select any one of these specials or add-ons to make your stay at the Carolina Bed and Breakfast even more memorable.