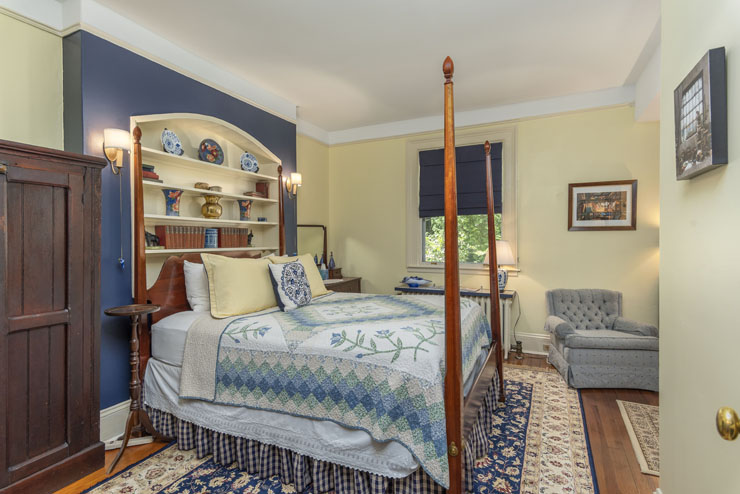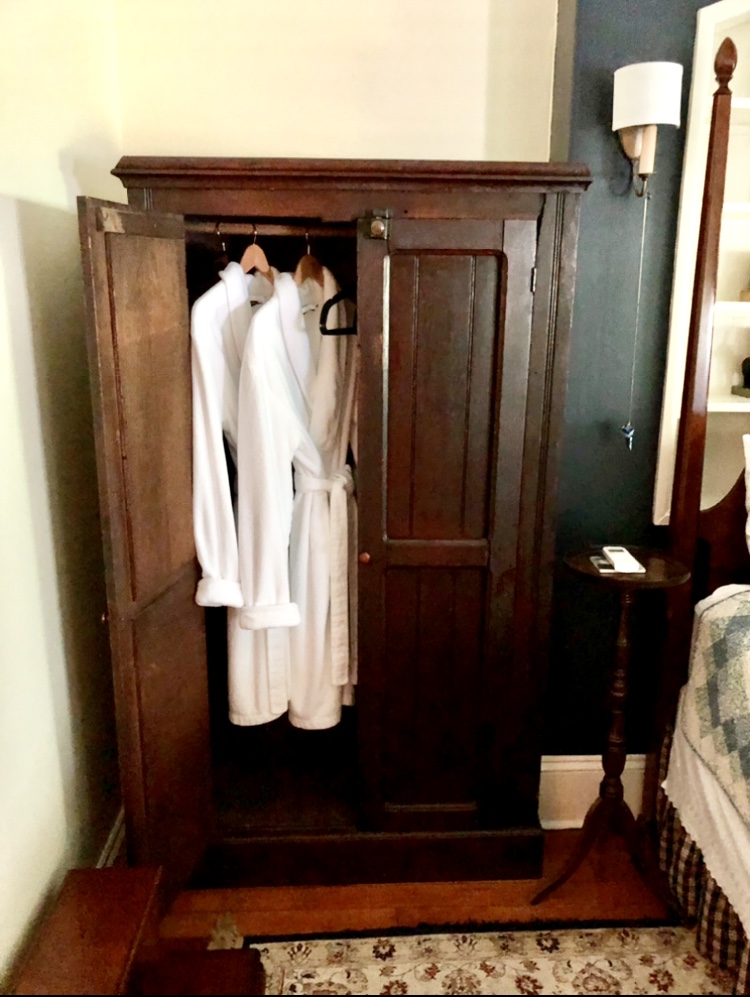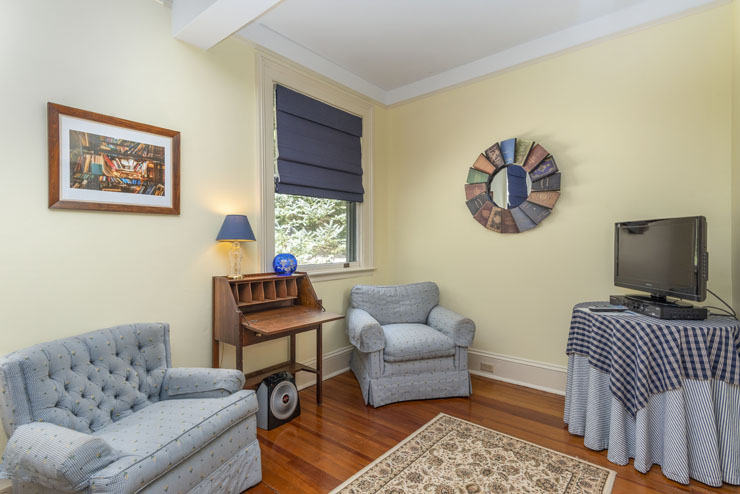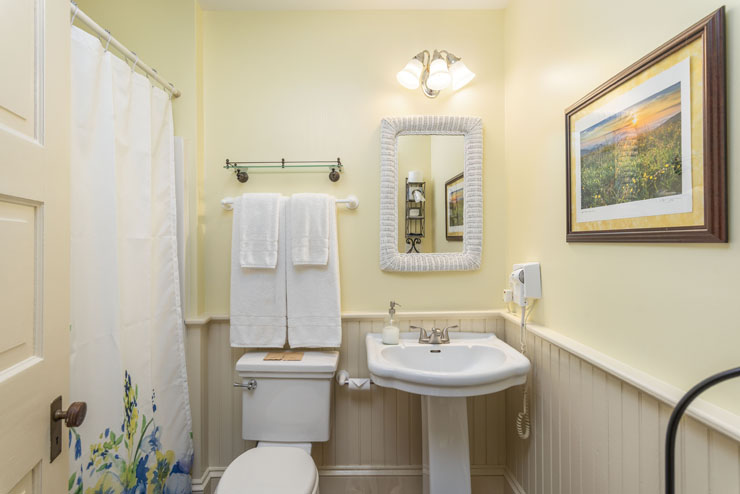 During the 1930s, the Carolina Bed & Breakfast was a boarding house owned and operated by Mr. and Mrs. George Webb. Their son, David, began his career as a jewelry designer in the cottage on the property and went on to great success and acclaim in New York City. The Miss Webb Room is named in honor of Elsa Webb, the matriarch of the family.
Originally the library, this first-floor guest room features a charming built-in bookcase, which serves as a backdrop to the cherry wood, pencil post, queen-size bed. A lovely quilt adds comfort to the room with library-themed pictures on the walls making this room beautiful in its graceful simplicity. Two comfortable chairs flank a small oak secretary desk to form a separate sitting area for your enjoyment. A three-drawer oak dresser and small armoire complete the transformation from library to bedroom. The navy and yellow themed bedroom has a full, private bath. This room has all that you need for a wonderful Asheville vacation.
---
Reserve This Room:
---
Bed & Breakfast Specials & Add-ons
Select any one of these specials or add-ons to make your stay at the Carolina Bed and Breakfast even more memorable.