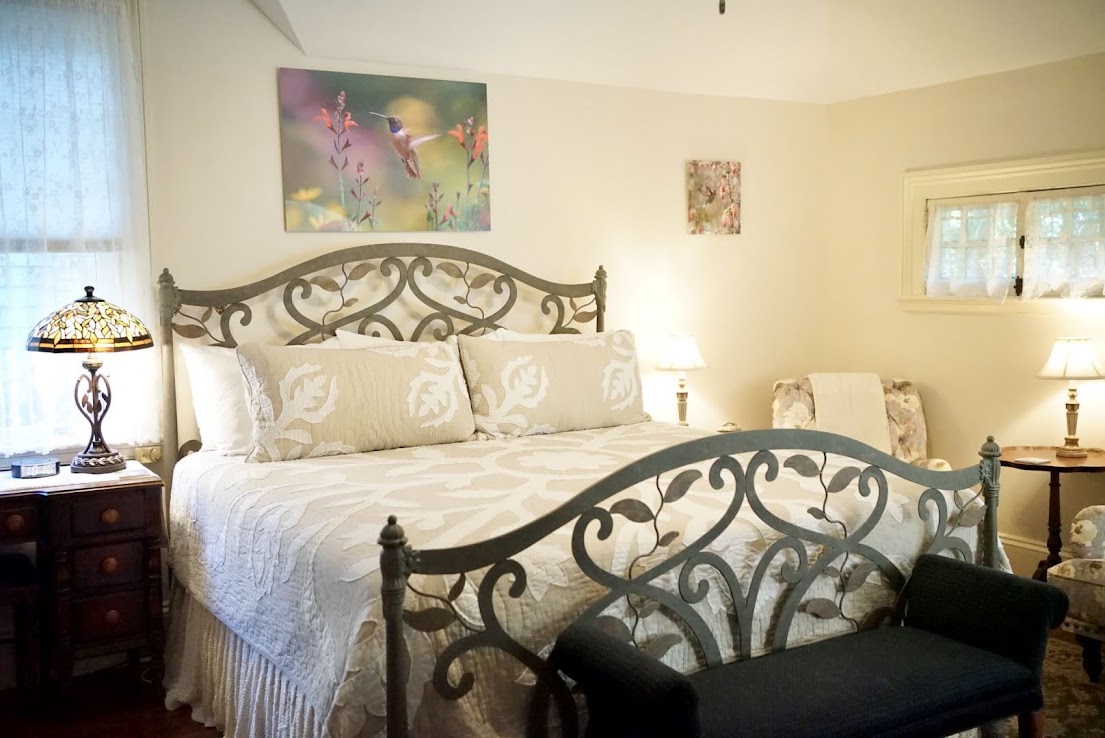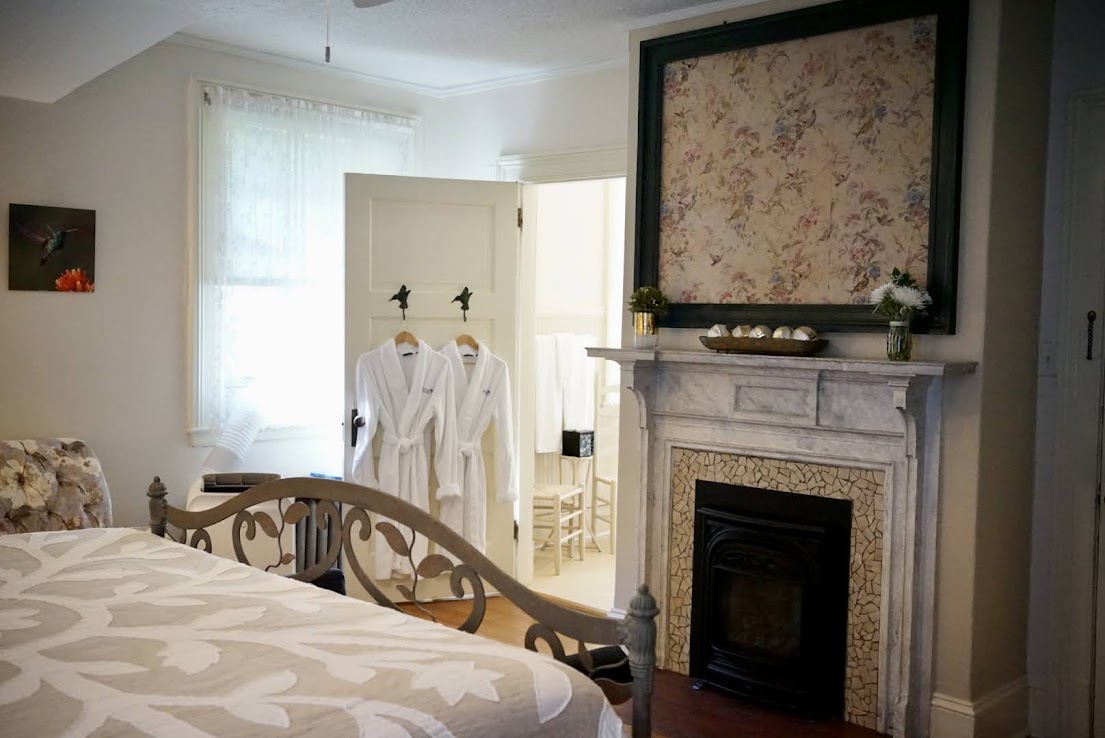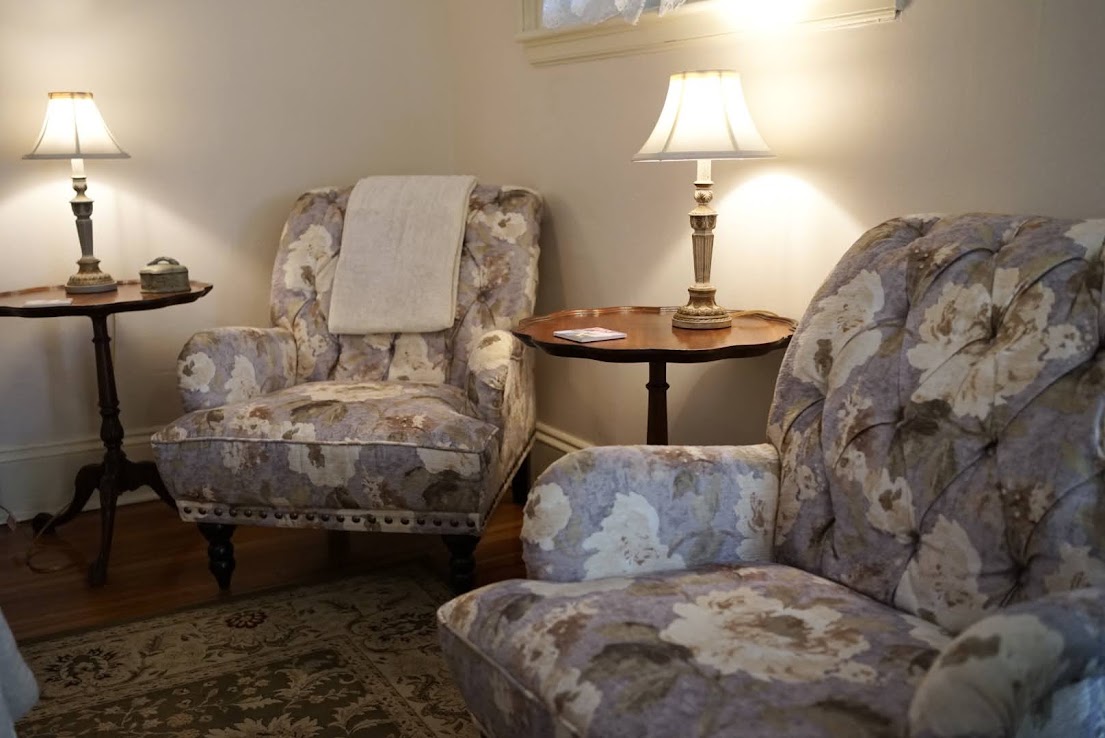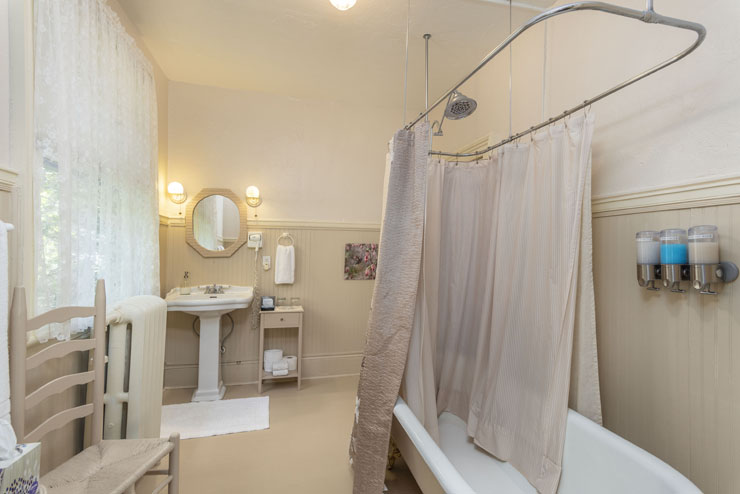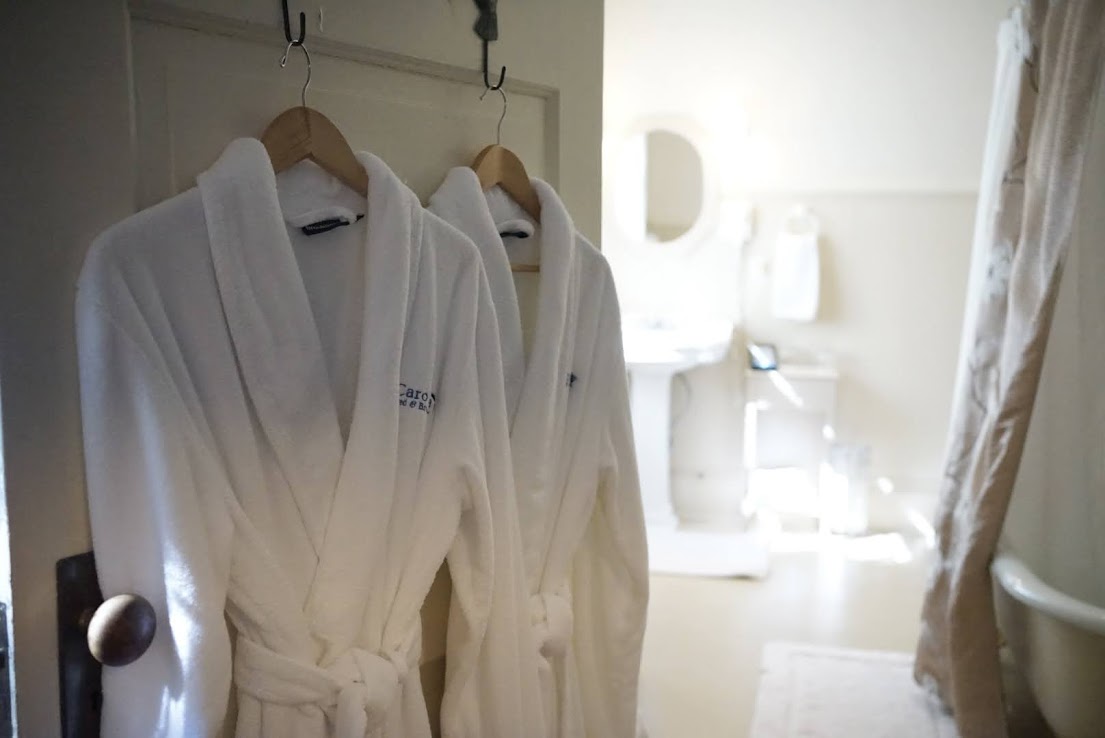 Named for the framed section of the original 1901 wallpaper over the lovely gas fireplace, the Hummingbird Room has a beautiful hand-crafted wrought iron king bed, a soft green oriental carpet, and the original claw-foot tub and shower in the private bath. You will feel like royalty as you enjoy the plush comfortable pillow bedecked bed and the heart-pine floors that glow in the light from the original fireplace. The largest of our guest rooms on the second floor, the Hummingbird Room is richly furnished with antiques and cozy chairs. It contains plenty of modern comforts as well as everything you need to relax and enjoy the pleasures of this gorgeous room. Please note that the claw foot tub is deep, and if you are a person with limited mobility, this room might not be suitable for you.
---
Reserve This Room:
---
Bed & Breakfast Specials & Add-ons
Select any one of these specials or add-ons to make your stay at the Carolina Bed and Breakfast even more memorable.